Inpatient Volume Greater Driver of Ambulance Diversion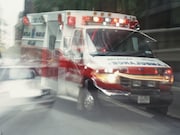 TUESDAY, July 31, 2018 — An increase in inpatient volume is associated with a greater increase in diversion hours for ambulances when the volume increase occurs among inpatients versus emergency department visitors, according to a study published in the July issue of Health Affairs.
Renee Y. Hsia, M.D., from the University of California in San Francisco, and colleagues examined the extent to which both daily inpatient and emergency department volume at specific hospitals and diversion levels (the number of hours that ambulances were diverted on a given day) at the nearest neighboring hospital correlated with diversion levels. The correlation was assessed during the period from 2005 to 2012.
The researchers observed a correlation for a 10 percent increase in patient volume with a seven-fold greater increase in diversion hours when volume increase occurred among inpatients versus emergency department visitors (5 versus 0.7 percent). The study hospital's diversion hours increased by 8, 23, and 44 percent, respectively, when the next-closest emergency department experienced mild, moderate, or severe diversion.
"These findings suggest that efforts focused on managing inpatient volume and flow might reduce diversion more effectively than interventions focused only on emergency department dynamics," the authors write.
Abstract/Full Text (subscription or payment may be required)
Posted: July 2018
Source: Read Full Article