Are Children With Atopic Dermatitis More Likely to Fracture Bones?
Children with atopic dermatitis (AD) may be at increased risk for broken bones, results of a national cohort study in Korea suggest.
"In this nationally representative cohort study, we observed that AD development was associated with an increased risk of subsequent fracture," and fracture risk increased with AD severity, lead author Seung Won Lee, MD, PhD, of the Department of Precision Medicine of the Sungkyunkwan University School of Medicine in Suwon, South Korea, and colleagues write in a research letter in Allergy.
Earlier studies that found a link between AD and fracture risk may be inconclusive due to inappropriate study design, recall bias, confounders, small sample size, short follow-up, and adult-only participants, they add.
The research team investigated the timing and locations of fractures in children with AD using a dataset of 1,778,588 children, roughly evenly split between girls and boys. The children, born between 2009 and 2015, were included in the National Health Insurance Service in South Korea and in the first National Health Screening Program for Infants and Children. Participants had ICD-10-code–defined AD, with at least two claims within 1 year and at least two records for AD therapy.
The authors determined fracture timing and body location, and they continued follow-up through 2019, death, or first fracture diagnosis. They generated exposure-driven propensity score-matched cohorts to determine the robustness and generalizability of their results and to reduce immortal time bias. They used Cox proportional hazards regression to estimate the effects of AD on fracture risk.
During the follow-up period that averaged 7.52 years, 342,601 children (19.3%) were diagnosed with AD. In the matched cohort, children with AD were 14% more likely to develop fractures (33.37 vs 28.88 per 1000 person-years, respectively) after adjusting for confounders.

Fracture risk increased with AD severity in the control, mild AD, and moderate-to-severe AD groups (28.88, 33.08, and 35.54 per 1000 person-years, respectively). Fracture risk increased by 12% in children with mild AD (adjusted hazard ratio [aHR], 1.12; 95% CI, 1.11-1.14) and 23% in those with moderate-to-severe AD (aHR, 1.23; 95% CI, 1.20-1.26).

Early AD onset increased fracture risk: aHR for diagnosis at younger than 2 years was 1.19 (95% CI, 1.18-1.21); between 2 and 4 years, aHR was 1.08 (95% CI, 1.06-1.10); and at 5 years or older, aHR was 1.03 (95% CI, 1.01-1.06).

Excess risk for fracture after AD diagnosis was greater up to 1 year after AD diagnosis (aHR, 1.53; 95% CI, 1.49-1.57), and this risk persisted 3 to 5 years post-diagnosis (aHR, 1.35; 95% CI, 1.33-1.38).

Effect sizes were similar for various fracture sites: head (aHR, 1.13; 95% CI, 1.10-1.15), spine (aHR, 1.33; 95% CI, 1.13-1.58), upper limb (aHR, 1.06; 95% CI, 1.05-1.07), lower limb (aHR, 1.13; 95% CI, 1.12-1.15), and other sites (aHR, 1.21; 95% CI, 1.14-1.23).
Possible Underlying Factors Suggested
Lee and colleagues suggest that diet, calcium and vitamin D intake, physical activity, sleep quality, psychological and behavioral disorders, interaction between immune and bone cells, and the effect of systemic corticosteroids on bone mineral metabolism in children with AD may contribute to the fractures.
Limitations to the study, they note, include omitting children who were not in the national health examination survey, confounding factors or mediators (vitamin D level, malnourishment, sleep quality, psychological status, and physical activity), and possible CD-10 code inaccuracy.
Peck Ong, MD, pediatric allergist and immunologist at Children's Hospital Los Angeles, told Medscape Medical News that multiple studies have suggested that atopic dermatitis affects metabolism, leading to obesity or cardiovascular disease, but the link has not been proven.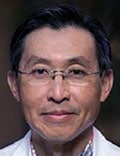 Dr Peck Ong
"The association of fracture with early onset atopic dermatitis is interesting, as these patients tend to have more severe, life-long atopic dermatitis," Ong, who was not involved in the study, added by email. "There has not been a study this size to date that focused on fracture in children with atopic dermatitis.
"As the authors write, multiple factors may explain the result," he said. "The finding is unlikely due to topical medications, including topical steroids."
Ong cautioned that, although children with more severe atopic dermatitis were more likely to have fractures, severity based on insurance claim studies are not as accurate as severity assessments made by clinicians.
"The study will hopefully encourage further studies in other populations to investigate the cause of fracture in atopic dermatitis," he said.
The authors and Ong reported no relevant financial involvements. The National Research Foundation of Korea supported the study.
Allergy. Published online November 9, 2022. Abstract.
For more news, follow Medscape on Facebook, Twitter, Instagram, and YouTube.
Source: Read Full Article