More Than 100 People Have Gotten Sick From a Parasite Linked to McDonald's Salads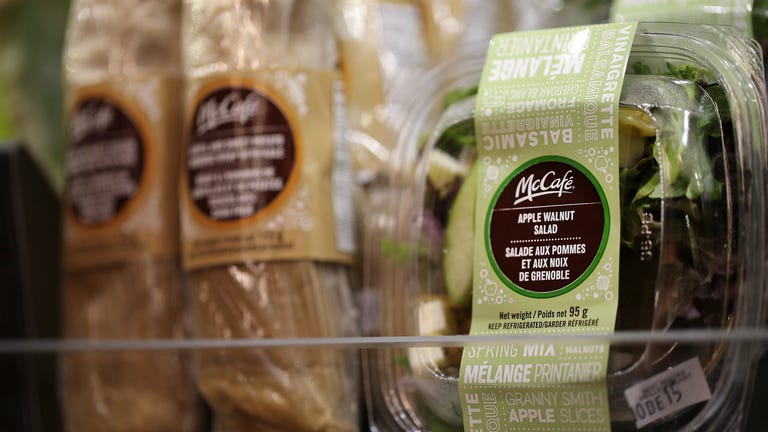 Just after 200 people got sick from a parasite outbreak linked to Del Monte veggie trays, there's another food-related outbreak being investigated. According to CNN, the health departments of Illinois and Iowa are investigating a parasite outbreak that may be linked to salads at McDonald's.
The cyclospora parasite causes intestinal illness after consuming contaminated food or water. Illinois has reported 90 cases since Mid-May, and Iowa has reported 15 cases since late June. As The US Centers for Disease Control and Prevention (CDC) reports, the time between being infected and becoming sick is usually about one week, and symptoms include diarrhea, loss of appetite, weight loss, stomach cramps and pain, bloating, vomiting, nausea, and fatigue, along with other flu-like symptoms.
#FDA @CDCgov are working with local partners to pinpoint source of cyclospora infections announced today in IA and IL that may be associated with McDonald's salads. #FDA will provide ongoing updates as we continue to gather more information https://t.co/Uy5BUVznCk
In their statement, The Illinois Department of Public Health said: "The initial investigation indicates a link to consumption of McDonald's salads produced for McDonald's restaurants. Approximately one-fourth of Illinois cases reported eating salads from McDonald's in the days before they became ill."
Health officials from both Illinois and Iowa are asking that anyone who has eaten a McDonald's salad since mid-May and experienced diarrhea and fatigue should contact a health care provider to be tested and receive treatment.
CNN also reports that McDonald's is cooperating with the investigation. "Out of an abundance of caution, we decided to voluntarily stop selling salads at impacted restaurants until we can switch to another lettuce blend supplier," the fast food chain said in an email to CNN. "We are in the process of removing existing salad blend from identified restaurants and distribution centers — which includes approximately 3,000 of our U.S. restaurants primarily located in the Midwest."
From: Delish
Source: Read Full Article