Long COVID brain fog and fatigue negatively impact all facets of daily life
In a recent study published in the International Journal of Environmental Research and Public Health, researchers explored the lived experiences of individuals with post-acute sequelae of severe acute respiratory syndrome coronavirus 2 (SARS-CoV-2) (PASC) to understand the impact of the symptoms such as fatigue and brain fog on the various aspects of life including employment, daily activities, and interpersonal relationships.
Study: Brain Fog and Fatigue following COVID-19 Infection: An Exploratory Study of Patient Experiences of Long COVID. Image Credit: DOERS / Shutterstock
Background
Long COVID or PASC is a multisystem complication of coronavirus disease 19 (COVID-19) that manifests in a wide range of symptoms such as dyspnea, debilitating fatigue, cough, dizziness, chest pain, headaches, dysgeusia, anosmia, cognitive and cardiovascular difficulties.
Various studies and surveys that have attempted to understand the experiences of PASC patients report common themes of stigma, siloed approach to healthcare, fear of permanently impaired cognitive and physical abilities, and variability in symptoms. The two prevalent symptoms are fatigue and "brain fog, " commonly used to describe cognitive impairment. Understanding the impact of these PASC symptoms on the patient's life can help manage the disease.
About the study
In the present study, the researchers recruited adult participants who had long-lasting health complications three months after recovering from SARS-CoV-2 infections. The participants were patients at the Post-COVID-19 Clinic, a part of the University of Iowa Hospitals and Clinics.
Participants were included based on purposive sampling conducted to select information-rich cases. A total of 15 patients agreed to be interviewed. The interview guide comprised questions about the symptoms experienced since the onset of the SARS-CoV-2 infection, the symptoms following COVID-19, the impact of long COVID symptoms on daily activities, interpersonal relationships, social support, and their experiences with healthcare facilities, treatment methods, and recovery.
The interviews were audio recorded and de-identified during transcription. The team conducted a thematic analysis and coded the transcripts using and deductive-inductive approach.
Results
The results suggested that brain fog and fatigue impacted all aspects of the patient's life, including daily activities, interpersonal relationships, and employment. Patients reported difficulty completing household chores, personal tasks such as exercise, and leisure activities such as reading and gardening. These difficulties made the regular running of the household more challenging.
A majority of the participants reported having more energy to complete tasks in the morning, with fatigue and brain fog getting worse as the day progressed. Additionally, the relapsing and remitting of symptoms made it difficult for the patients to plan the day or predict periods of activity. The unpredictable nature of the illness also led to increased anxiety, sadness, fear, and depression.
The synergistic relationship between fatigue and brain fog was a common observation, with increasing fatigue leading to worsening brain fog and the brain fog making daily tasks more challenging despite high energy levels. Many participants also reported that the symptoms affected their comfort and decision-making while driving, further restricting their mobility and compelling them to rely on others.
While 40% of the participants were unemployed due to PASC symptoms, the employed participants reported that the employers were accommodative and emotionally supportive. However, the impact of PASC symptoms on the ability to work changed their self-perceptions about capabilities and skills. The decreased ability to multi-task made them feel less productive and efficient at their jobs.
Furthermore, having to rely on the assistance of coworkers led to added anxiety about the coworkers' perceptions of them. Most patients reported feeling stigma at work because of colleagues not understanding the relapsing and remitting of PASC symptoms. The inability to perform adequately at their jobs also caused financial stress on the patients and their families.
On the interpersonal front, most patients reported that PASC symptoms caused loss or change of familial roles leading to feelings of isolation and inadequacy. While many patients reported feeling supported by their romantic partners, they expressed concerns about the pace of recovery, the toll on their partners, the inability to enjoy activities with their partners, and the future. Some patients reported their partners feeling stressed, anxious, burnt out, and needing medication. Most patients who were parents reported not being able to care for or interact with their children as before.
Conclusions
Overall, PASC symptoms had a negative impact on all domains of the patient's lives, including the ability to perform simple chores and take care of themselves, their roles in the family, relationships with their partners, children, and friends, and their perceptions of their skills and capabilities at work. In addition, the feelings of anxiety, depression, inadequacy, and isolation stemmed from reduced physical capacities and financial stress.
Most patients stressed the need for long-term support and the need to recognize PASC as a medical condition requiring disability benefits. The results highlight the need for a timely and sensitive approach to supporting PASC patients.
Journal reference:
Chasco, E. E., Dukes, K., Jones, D., Comellas, A. P., Hoffman, R. M., & Garg, A. (2022). Brain Fog and Fatigue following COVID-19 Infection: An Exploratory Study of Patient Experiences of Long COVID. International Journal of Environmental Research and Public Health, 19(23), 15499. https://doi.org/10.3390/ijerph192315499, https://www.mdpi.com/1660-4601/19/23/15499
Posted in: Men's Health News | Medical Research News | Medical Condition News | Women's Health News | Disease/Infection News
Tags: Anosmia, Anxiety, Brain, Brain Fog, Chest Pain, Children, Coronavirus, Coronavirus Disease COVID-19, Cough, covid-19, Depression, Disability, Dysgeusia, Dyspnea, Exercise, Fatigue, Healthcare, Pain, Public Health, Research, Respiratory, Running, SARS, SARS-CoV-2, Severe Acute Respiratory, Severe Acute Respiratory Syndrome, Stress, Syndrome, Transcription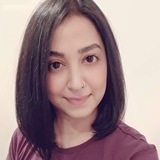 Written by
Dr. Chinta Sidharthan
Chinta Sidharthan is a writer based in Bangalore, India. Her academic background is in evolutionary biology and genetics, and she has extensive experience in scientific research, teaching, science writing, and herpetology. Chinta holds a Ph.D. in evolutionary biology from the Indian Institute of Science and is passionate about science education, writing, animals, wildlife, and conservation. For her doctoral research, she explored the origins and diversification of blindsnakes in India, as a part of which she did extensive fieldwork in the jungles of southern India. She has received the Canadian Governor General's bronze medal and Bangalore University gold medal for academic excellence and published her research in high-impact journals.
Source: Read Full Article